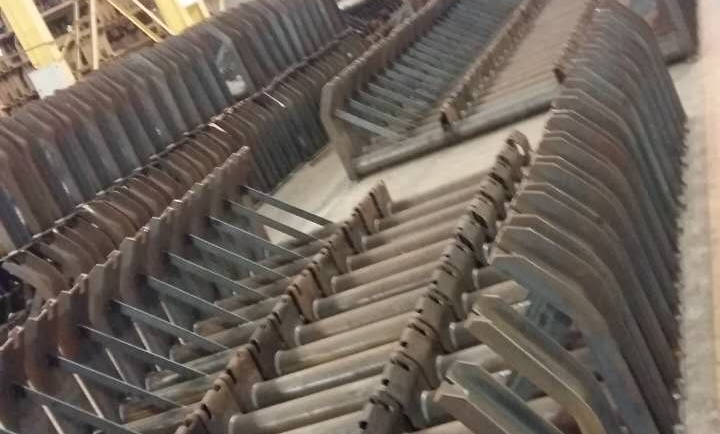 Idler frames are designed to accommodate for the operational characteristics of the conveyor. Our idler frame uses tubular sections with mounting
brackets below the tube. This provides protection to the belt from tears in the event of a roller coming out of the frame.
Our frames are robotically manufactured with our robotic welding system.
Robotic Welding System